1. Naipu Submersible sewage Slurry Pump introduction
NP-WQ series of submersible sewage pumps are designed with varies of installation experience and improved in water flow stream line, motor cooling system, Protections, control and sealing to suit for multipurpose applications and installations.
Typical Applications
---
Municipals sewage installations
Constructions
Industrial waste water
Waste content solid and fibers
River and drain water
2. NP-WQ Submersible Sewage Slurry Pump strcuture drawing(mini type):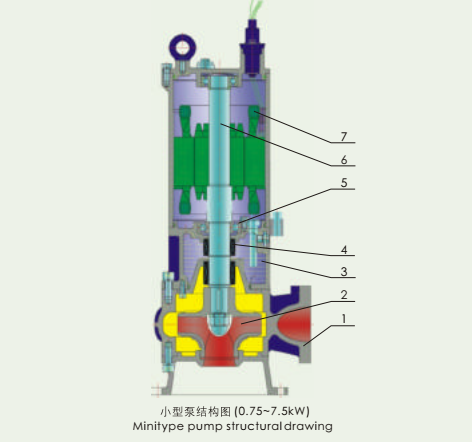 Main parts in the drawing:
1. pump casing 2. impeller 3.oil chamber 4.Bearing seal 5.bearing 6.pump motor shaft 7motor.
Medium type submersible sewage slurry pump strcuture drwaing: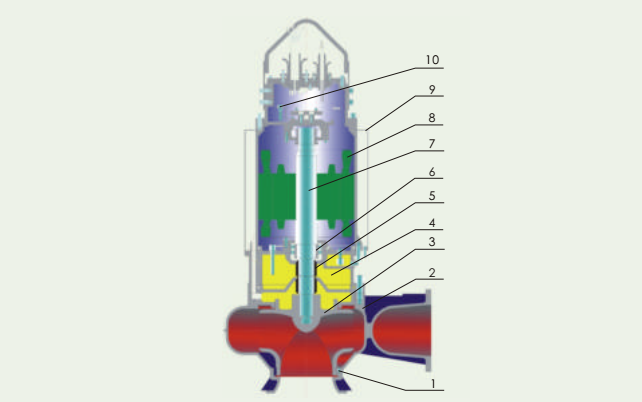 Main parts in the drawing:

1. wear ring 2. pump casing 3. impeller 4.oil chamber 5.Bearing seal 6.bearing 7.pump motor shaft 8.motor 9.cooling water jacket 10.inspect equipment