Besides Slurry pumps, Shijiazhuang Naipu pump Co.,ltd also sell Other Pumps, such as NP-WQsubmersible sewage Slurry Pump, NP-IS clean water pumps, NP-QJ deep well pumps and NP-ISW End Suction Pump,etc.
WQ Submersible Sewage Slurry Pump is one subermerisble pumps,is one type Horizontal Pump for clean water.
Application of submersible sewage slurry pumps:

Deep Well Pump construction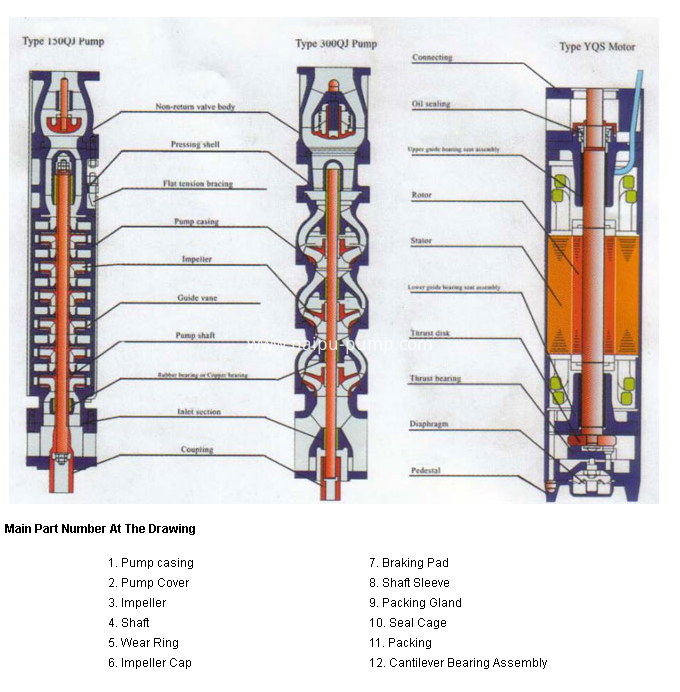 Shijiazhuang Naipu pump Co.,ltd, with more than 20 years' experiences in slurry pumps and parts, we can produce many type of pumps, welcome to contact with us.