F6147A05 Impeller for 8/6 E- Ah Slurry Pump
NaiPu is one of professional factory of Slurry Pump , Sand Gravel Pump , dreding pump and spare parts .

Naipu Slurry Pump Volute Liner can totally interchange with AH HH M L SP AF G Series slury Pump Parts .
We also produce spare parts according the the drawing or sample.

Description:
Slurry Pump Impeller is the main rotating component which normally has vanes to impart the centrifugal force to the liquid. Usually, slurry pump impellers have a plain or a Francis type vane.
The Type for 8/6 E-AH Slurry Pump Impeller F6147 is Closed.
Material for Slurry Pump Impeller F6147 : A05 , A07, A49, R55, R33, S31 Pu and So on
Parts Code

Suitable for pump model

Pump Type

B1127

1.5/1B-AH

B15127

2/1.5B-AH

C2147

3/2C-AH

D3147

4/3C-AH, 4/3D-AH

D3058

4/3C-AH, 4/3D-AH

D3021

4/3C-AH, 4/3D-AH

E4147

6/4D-AH, 6/4E-AH

E4056

6/4D-AH, 6/4E-AH

E4058

6/4D-AH, 6/4E-AH

F6147

8/6E-AH, 8/6F-AH, 8/6R-AH

F6056

8/6E-AH, 8/6F-AH, 8/6R-AH

F6058

8/6E-AH, 8/6F-AH, 8/6R-AH

F6145HE2

8/6E-AH, 8/6F-AH, 8/6R-AH

FAM8147

10/8F-AH

G8147

10/8ST-AH

FAM10147

12/10F-AH

G10147

12/10ST-AH

FAM12147

14/12F-AH

G12147

14/12ST-AH

32056

50B-L

L Low Abrasive Horizontal Slurry Pumps

43056

75C-L

64056

100D-L

86056

150E-L

108056

200E-L

F8147

10/8E-M, 10/8F-M, 10/8R-M

F10147

12/10F-M, 12/10R-M

CH1127

1.5/1C-HH

HH High Head Slurry Pumps

DH2147

3/2D-HH

EH3147

4/3E-HH

FH4147

6/4F-HH

SP4206

40PV-SP

SP65206

65QV-SP

SP10206

100RV-SP

SP15206A

150SV-SP

SP20206

200SV-SP

DAF4127

4RV-AF

BAF2127

2QV-AF

DG4137

6/4D-G

G Gravel Sand Pump

EG6137

8/6E-G

FG8137

10/8F-G

FG10137

12/10G-G

GG12137

14/12G-G
Material Description
1. A05 is a wear resistant white iron that offers excellent performance under erosive conditions. The alloy can be effectively used in a wide range of slurry types. The high wear resistance of alloy A05 is provided by the presence of hard carbides within its micro-structure. Alloy A05 is particularly suited to applications where mild corrosion resistance, as well as erosion resistance is required.

2. A07 Marten-sic white iron with moderate erosion resistance.

3. A49 is suitable for low pH corrosion duties, where erosive wear is also a problem. The alloy is particularly suitable for Flue Gas Desulphu-rization(FGD) and other corrosive applications, where the pH is less than 4. The alloy can also be used in other mildly acidic environments. A49 has an erosion resistance similar to that of Ni-Hard 1.
Feature
High Abrasive Resistant
Long Life time
High Efficiency
Slurry Pump Impeller Picture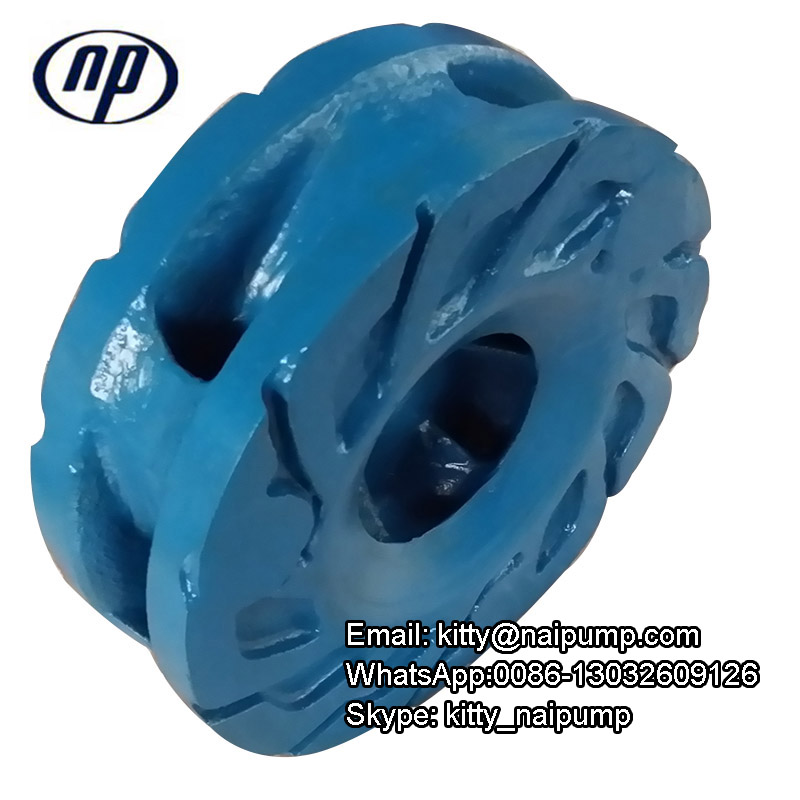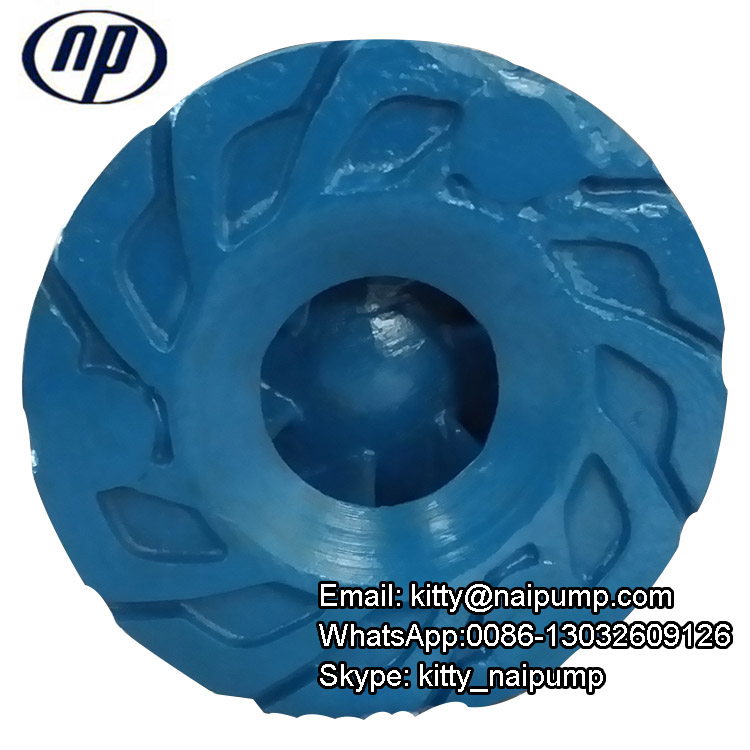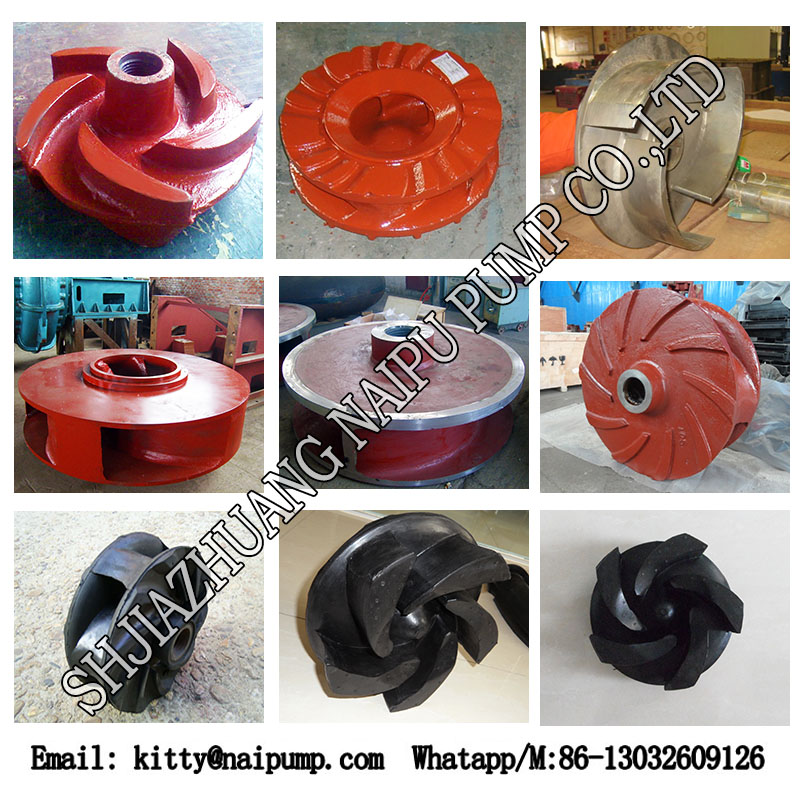 Nai Pu Pump Main Spare Parts
Impeller , Volute Liner , Casing , ThroatBush, Frame Plate Liner Insert , Cover Plate , Frame Plate, Pump Liner Expeller , Expeller Ring ,Stuffing Box , Expeller , Pump Shaft , shaft sleeve, Shaft Spacer, Bearing Assembly , Base, Stuffing Box, Gland Assembly, Bearing Housing , Lantern Ring , pump discharge pipe , flange , and so on.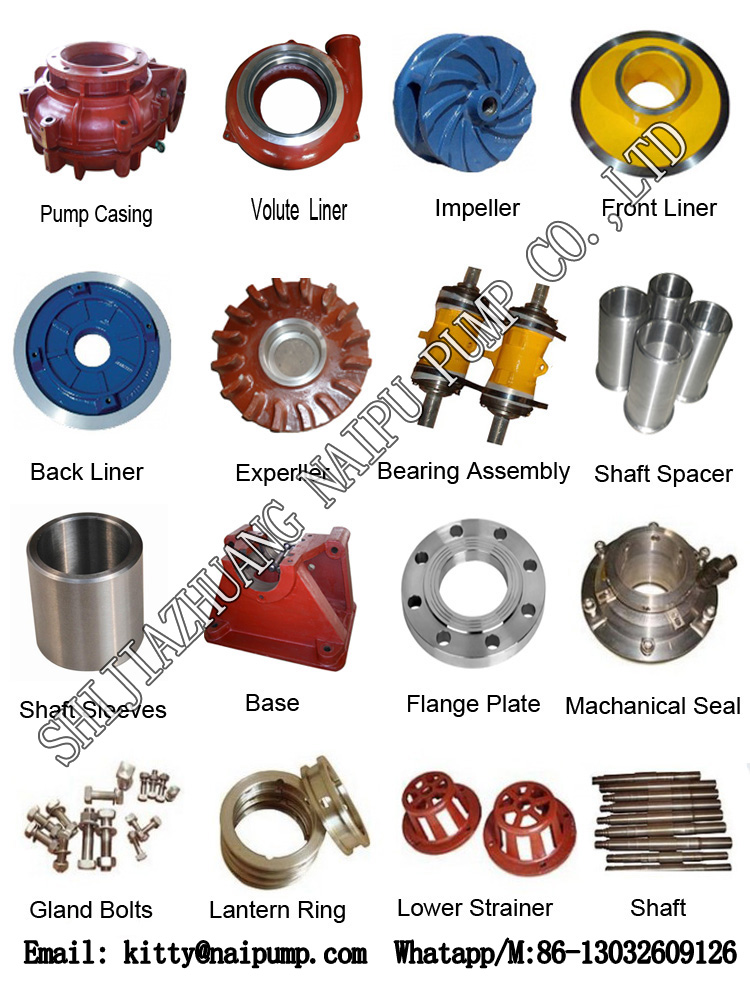 OEM(Original Equipment Manufacture)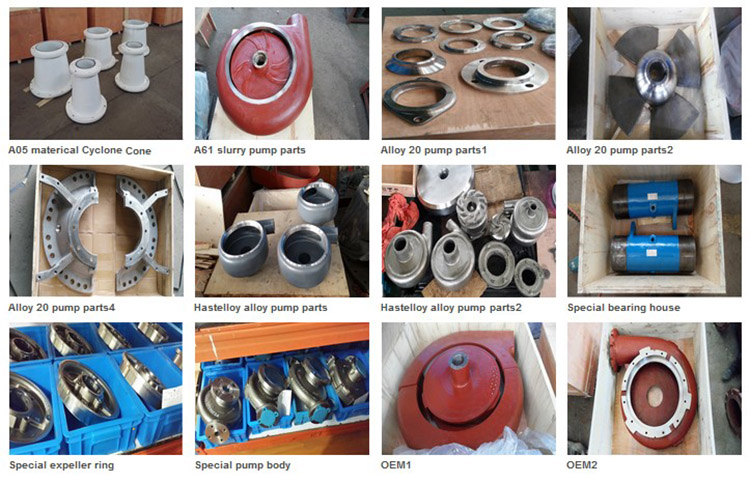 Welcome to contact me for more about the slurry pump impeller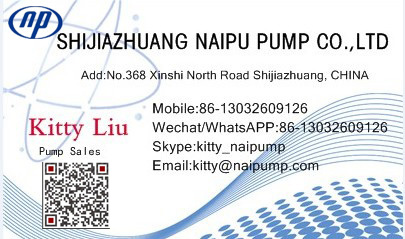 Looking for ideal Impeller F6147 A05 Manufacturer & supplier ? We have a wide selection at great prices to help you get creative. All the Slurry Pump Impeller are quality guaranteed. We are China Origin Factory of 8/6 E-AH Pump Impeller. If you have any question, please feel free to contact us.
Product Categories : Slurry Pump Parts > Slurry Pump Metal Parts